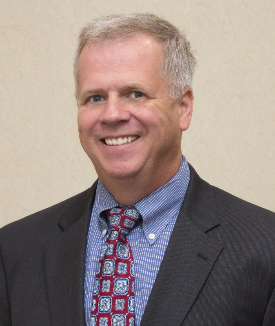 Bob Sharp brings 20 years of commercial banking expertise to his role as Vice President of commercial banking for Home State Bank. Previously, he served in a variety of roles at Home State Bank, including most recently as Vice President overseeing a large portfolio of private corporations in the manufacturing, real estate and retail industries. Sharp earned a Bachelor of Science degree in Business from Eastern Illinois University and currently serves on the board of directors for ImaBridge Africa, Inc. In his spare time, Bob enjoys playing men's baseball, golf, and spending time with his family.
To submit your Personal Financial Statement to Bob Sharp:
Fill out the form linked to below

Save it to your desktop

Attach it to email and send to rsharp@homestateonline.com
Special Notice - March 20th, 2020
All Illinois small businesses can now apply for disaster loans through the Small Business Association. Please visit Economic Injury Disaster Loan for more information.