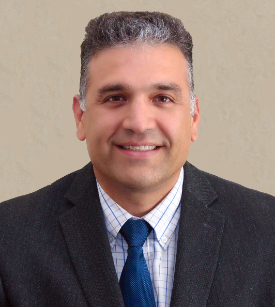 Krishin Thadani leverages 10 years of banking experience in his role as Small Business Loan Administrator at Home State Bank. Previously, he served as a credit manager at a national bank, which included real estate and indirect vehicle loans. Mr. Thadani earned a Bachelor of Science Degree from Northern Illinois University, with a major in Marketing. Currently, he serves on the Board of Directors for the Consumer Credit Counseling Services of Northern Illinois, and holds the office of Treasurer. In his spare time, Krishin enjoys spending time outdoors with his family.

To submit your Personal Financial Statement to Krishin Thadani:
Fill out the form linked to below




Save it to your desktop



Attach it to email and send to kthadani@homestateonline.com

Special Notice - March 20th, 2020
All Illinois small businesses can now apply for disaster loans through the Small Business Association. Please visit Economic Injury Disaster Loan for more information.