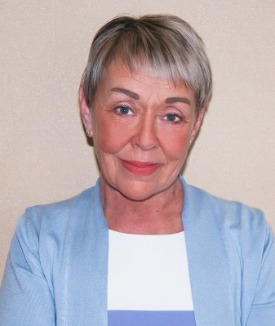 Patti Lutz brings nearly 40 years of commercial banking experience to her role as Vice President of Commercial Services/Executive Group. Beginning her career at Home State Bank as a teller, Patti served in the capacity of Branch Manager and Head Teller before joining the Commercial Team 20 years ago. Patti oversees a large portfolio of commercial clients in her role as relationship manager and also oversees treasury management tools for commercial clients such as Cash Management, Remote Deposit Capture and Commercial Lockbox. Patti considers giving back to the community a major responsibility of her position and serves in many capacities for numerous organizations, including the Ambassadors and Finance Committee for the Crystal Lake Chamber and as Vice President of the Board of Directors of Lakeside Legacy Foundation. In her spare time, Patti keeps busy with Youth Ministry at Resurrection Church, and most importantly, keeping up with her 6 children and 17 grandchildren.
To submit your Personal Financial Statement to Patti Lutz:
Fill out the form linked to below
Save it to your desktop
Attach it to email and send to plutz@homestateonline.com

Special Notice - March 20th, 2020
All Illinois small businesses can now apply for disaster loans through the Small Business Association. Please visit Economic Injury Disaster Loan for more information.