2.75% Introductory Rate
Home Equity Line of Credit offer ends May 31, 2019
Take advantage of our great introductory rate* of 2.75% APR for the first 6 months; after the introductory term a variable APR rate between 5.50% - 8.25% will apply.  Whether it's to remodel your home, fund college, or consolidate debt ~ your dream is within reach.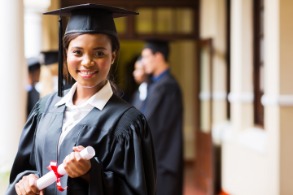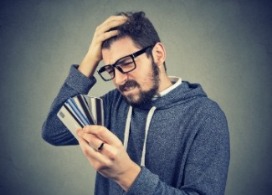 Affordable payments
Easy online access
Pay it off today, tomorrow, or 30 years from now
To Apply Now, there are multiple options available to you:
1. Call (815) 459-2000 to speak with a Personal Banker to set up an appointment
2. Complete the submittable PDF via link below and print it out
Once completed, either bring it to one of our banking center lobbies, or scan completed application & email with the subject line "HELOC Application" to
HSBpromotions@homestateonline.com. 
*This introductory rate is available to new home equity line of credit customers on their owner-occupied property and those existing HELOC customers without a principal balance. Offer available between 03/21/2019 – 5/31/2019 for qualified borrowers. The account is subject to application, credit qualification, and income verification; additional evaluation and verification criteria may apply. Hazard, and if applicable, flood insurance is required.
APR means Annual Percentage Rate which is a measure of the cost to borrow money expressed as a yearly percentage. For new borrowers, the 6-month introductory rate of 2.75% APR begins on the date the HELOC is opened. After the introductory rate the balances and future advances will be at the APR stated in the HELOC agreement. The interest rate will vary based upon the highest prime rate published in The Wall Street Journal (5.50% as of 3/21/2019) plus a margin. As of 3/21/2019, lines of credit up to $100,000 with an 80% combined loan-to-value, have a margin of .75% for an APR of 6.25%. Those with higher loan-to-value have an elevated margin up to 2.75% or 8.25% APR. Higher loan amounts are available at prime plus 0% or 5.50% APR for up to 80% loan-to-value. Your APR will not exceed 18.00% APR or go below 3.75% APR at any time. Your APR will depend on the specific characteristics of your credit transaction, including evaluation of credit history, loan to value, and amount of credit.
The line of credit has a draw period of 10 years with monthly payments of interest only. When the line converts to the 20-year repayment phase you will no longer have access to borrow and the monthly payment will be calculated to repay the loan. A change in the prime rate can cause the balance to be repaid more quickly or more slowly. When interest rates increase, more of the monthly payment goes to interest and could result in a larger final payment.
Home State Bank pays all HELOC closing costs. There is an annual fee of $50 which is waived for the first year. The minimum line of credit amount is $5,001 and the minimum draw is $500. If the account is closed within the first 3 years you will be required to pay a $500 pre-payment fee. Please consult your tax advisor regarding interest deductibility.