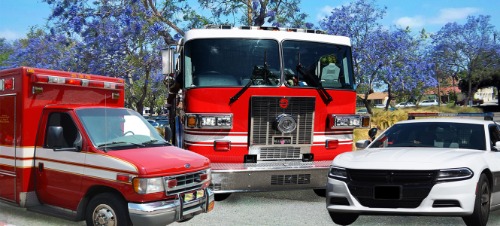 Join us @ 10am - Saturday, June 22nd - 40 Grant St, Crystal Lake


It's a Community Thing!  We will be joined by Crystal Lake's finest, our first responders* (and local heroes) from 10am-11:00am at our Main Bank in downtown Crystal Lake.  This will be a great opportunity to bring your kids, your grandkids, nieces and/or nephews, and let them climb up into the BIG fire truck!  They can also see what it's like in the back of an ambulance or squad car...... two places you sure don't want to be under normal circumstances!  While they enjoy this fun experience, make sure you have your camera ready so you can capture that adorable picture!


Additionally, from 10am-12pm, kids can:
Get creative with sidewalk chalk art
Get their face painted (inside lobby)
Color (and keep) their very own piggy bank (inside lobby)

Games and activities (inside lobby)
Enjoy live music provided by ENCORE MUSIC ACADEMY (inside lobby)

We appreciate you, our neighbor, and we're grateful for all that our first responders do for our community.  As the largest independently-owned community bank, we love to engage in community minded events that bring us all together.
*Due to the nature of our first responder's services to the community, there's always a possibility that they would be called off-site to care for our neighbors.