Customer Service Manager Full-time:

Information Desk Associate Full-time:

Mortgage Loan Processor Full-time:

Mortgage Loan File Opener Full-time:
Senior Teller - Full-time:
Woodstock, IL 60098
Click here to apply
Teller - Full-time:

Crystal Lake, IL 60014
Click here to apply
Mortgage Loan Originators - Full-time:

Opportunities available in McHenry, Cook and Lake Counties


Click

here

to apply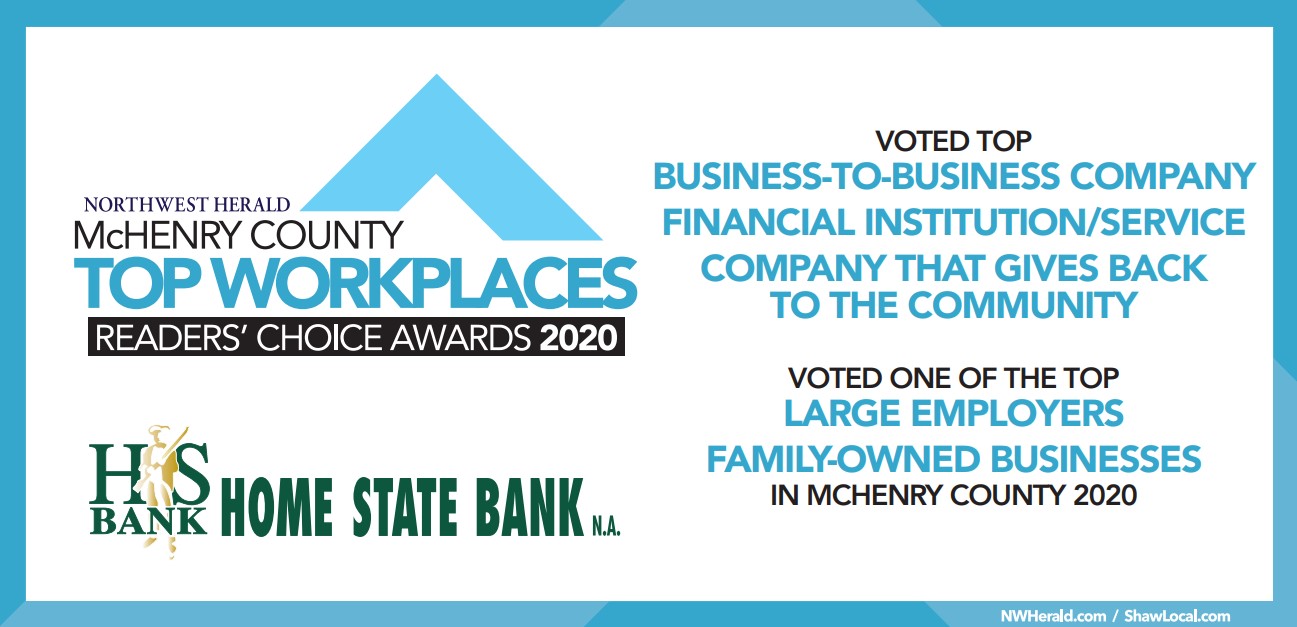 Our goal is to be a diverse workforce that is representative, at all job levels, of the customers we serve.  Home State Bank is an equal opportunity employer. All aspects of employment including the decision to hire, promote, discipline, or discharge, will be based on merit, competence, performance, and business needs. We do not discriminate on the basis of race, color, religion, marital status, age, national origin, ancestry, physical or mental disability, medical condition, pregnancy, genetic information, gender, sexual orientation, gender identity or expression, veteran status, or any other status protected under federal, state, or local law.